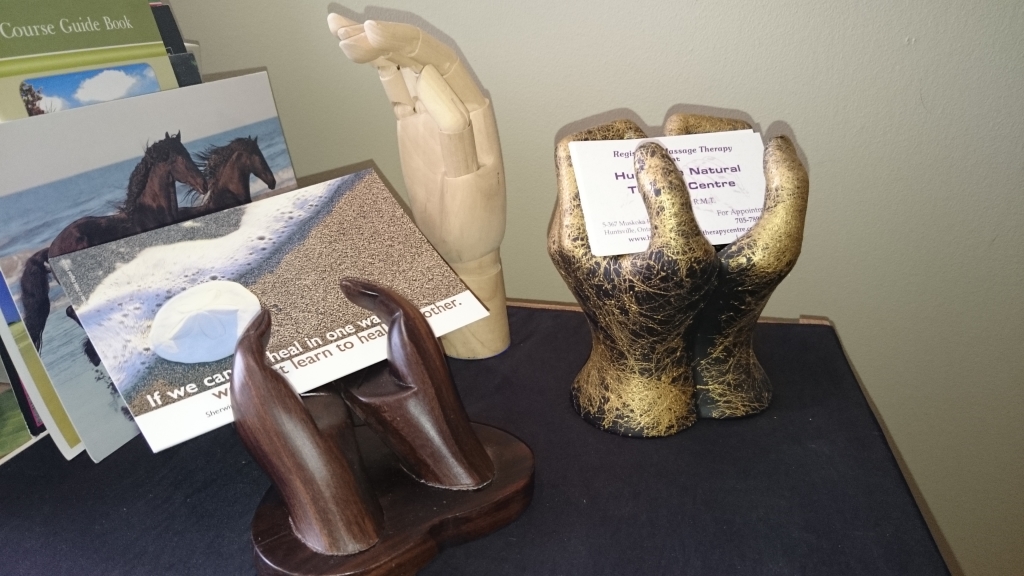 Massage Therapy in Huntsville
Huntsville Natural Therapy Centre opened its doors in 1991 as the first registered massage therapy clinic in Huntsville, Ontario. The clinic is owned and operated by Judy Hall, RMT. She treats people in all stages of life from pre-natal to children, teens to adults. She is versed in a variety of modalities and many have benefited from her healing touch.
Registered Massage Therapy and You
Healing from the aches and pains endured every day is an integral part of caring for yourself. Soothing therapeutic, thoughtful touch can contribute to the natural healing systems that our bodies innately use to mend themselves. Safe and appropriate touch is the basis of massage therapy. Massage provides an alternative health option that may help alleviate soft tissue discomfort associated with stress, occupational stress, muscle strain and certain chronic conditions.
Book Online Now
We've made it easy for you to book your own appointment online.
For your convenience you can check out our Appointment Calendar and reserve your appointment at your convenience and based upon your schedule. It's easy. See our calendar now!
Book Online Now
Flexible Home Visits

We will travel to accommodate your schedule

Mixed Methodologies and Patient Specific Treatments

We do a full Case History before Choosing the best treatment(s) for you

Every Treatments is Client Driven (Tailored specifically to your Needs)

Flexible Work Hours (Special Arrangements beyond the typical M-F, 9-5)
Conditions that may benefit from Massage Therapy
Aches

Pains

Strains

TMJ (Temporalmandibular Joint Disorder)

Headaches

Sport Injuries (Golf – Triatholon)

Gift Certificates are available for any occasion, for any length of treatment (30 minutes, One hour, 90 minutes).
Most extended healthcare plans cover massage therapy, please check with your provider. A receipt is issued for each therapy session. You may submit your receipt to the insurance provider directly or some insurance may be billed via MVA (motor vehicle accident) claims, Green Shield Canada (including Veterans Affairs Canada) and WSIB.